Building dynamic teams is our passion.
Allen Partners is an executive search firm with a dedicated focus on the medtech sector. We dive deeper to orchestrate an outcome where each talented leader fits like a glove; so you can build the team you envisioned, and your company can soar.
Our values guide our decisions and interactions with our client companies, their boards and investors, our candidates and team.
Trust
We operate with integrity, doing what we say we will do and taking responsibility. In our interactions with clients and candidates, we speak with truth and candor.
We set high standards, because we're conscious that our work changes the landscape in companies and in people's lives.
Collaboration
Our aim is to understand and align the interests of all stakeholders; and that means collaboration is at the heart of everything we do.
We operate with care and concern, seeking a win-win outcome for both company and candidate, and all parties we represent.
Partnership
We approach our work through a consultative lens, operating as a trusted partner.
We are committed to offering richer insights by getting to a deeper level with each company and candidate—because we're convinced that is where the greatest discoveries lie.
Honor

We lead with discretion, good judgment, confidentiality, and a strong moral compass.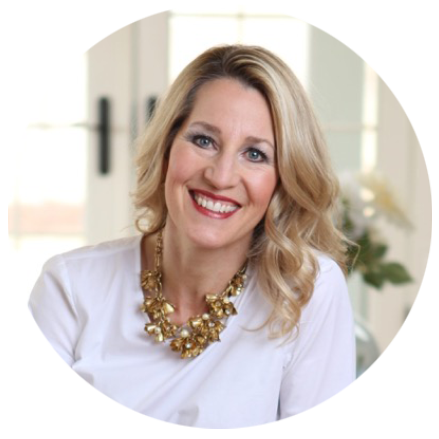 Julie Allen
Founder and Managing Director
Julie has over 20 years of executive search experience in the medtech industry. She partners with CEOs, Investors and Boards to identify and recruit superior talent to drive results. She brings a vast network, a wealth of knowledge, energy, insight, and a personal touch—recruiting and helping her clients build thriving teams and companies that have collectively generated billions in enterprise value since the firm's inception in 2003.
More about Julie
Julie actively recruits C level executives and a wide range of functional Vice Presidents and Directors across the medtech sector. She is known for her ability to find the right person and energetically takes on opportunities and challenges outside the boundaries of conventional roles.
She is also an executive coach for accomplished leaders as they approach a new opportunity or transition. Bringing intention and structure to their goals and interests, she dives into their professional backgrounds and offers them a wealth of insight and real-world perspective that brings clarity to their value proposition, expands their horizons, explores the possibilities, and draws out the fullness of who they are as people and leaders.
In the early 00's, Julie joined the executive search industry and established the firm's Medtech practice at SC Oakbrook in Chicago. She previously was the Director of Client Management at Foote, Cone & Belding in Chicago; and prior to that, was a Manager in Entertainment Operations and Brand Management at Walt Disney World and Disneyland Paris.
Julie earned a BA from Central Michigan University. Active in the industry and community, she and her husband, Rich, live in Oconomowoc, Wisconsin with their four children.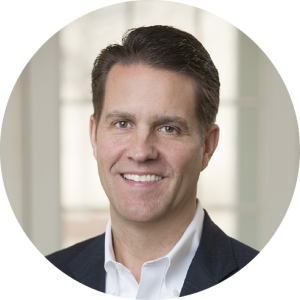 Rich Allen
Managing Director
Rich has over 15 years of executive search experience in the start-up and growth-stage sector of the medtech industry. His clients include CEOs and medtech company executives who are building innovative and exciting companies across numerous therapeutic areas. He recruits C-level talent and a wide range of functional Vice Presidents and Directors, including R&D, Clinical & Regulatory, Marketing, Sales, Finance, and commercial teams.
More about Rich
Rich is known for his unwavering commitment, for his expertise identifying and finding the right leaders, for telling the company story with credibility and zeal and for placing talented leaders his clients never knew were out there.
Rich joined Allen Partners in 2005 after 10 years in the world of professional golf as a player, teacher, leader and manager. As a member of the PGA of America, he built the teams and managed all aspects of operations for two successful golf clubs in Orlando and Chicago. He was eventually recruited to build a start-up private club, The Legend at Brandybrook, in Wales, Wisconsin. Over the course of 3 years, he built the operation, hired the team, and put the club on the map, unmatched by any other private club offering in the Midwest.
In 2005, he sought to broaden his footprint and became intrigued by the stories that Julie told him about the incredible innovations and people in the medtech industry, and the contribution she was making that went to the heart of the company's success – it's people, the team and how they worked together. Motivated by the possibilities, he took a monumental pivot to combine his leadership, hiring, and start-up experience, to join Julie in medtech and executive search.
Rich earned a BA from DePauw University. Active in the industry and community, Rich, and his wife, Julie, live in Oconomowoc, Wisconsin with their four children.
Sponsor and advisory board member of the Medtech Investing Conference (MSP)
Member of the American Heart Association's Cor Vitae Society
Sponsor of the Phoenix CEO, Medical Device and Diagnostics Conference
Speaker at the WSGR Medical Device Conference on Hiring & Compensating the CEO
Executive Search Partners For Medtech Companies
Let's build a dynamic team together.